Residential Air Conditioning Service
Air Repair is a company that caters to the HVAC market in the Westmont, Naperville, and the surrounding areas. Created in 2007, Air Repair prides itself on having affordable air conditioning services for residential areas. With referrals building every day, we take pride in working in each of our customers' homes. We know how uncomfortable it can be to spend day after day in sweltering heat during the summer, so why not take advantage of our high quality air conditioning services and make sure you stay comfortably cool during the hottest months of the year. Air Repair is able to provide you with air conditioning services that will put other companies in the area to shame. With our affordable services, friendly staff, and cost reducing suggestions, you'll be grinning ear-to-ear when you see your final bill and feel how comfortable your home is during the hot months. We look forward to helping you stay content and refreshed with our air conditioning services.
Residential AC Repair
One of the worst possible things that can happen during warm weather is when your AC breaks. Even the idea of your AC needing to be repaired probably makes you cringe. After all, it's balmy outside and sticky inside and no one is able to go about their business in their home or even at night when it's searing outside. If you're faced with AC repair, then we're able to help you at Air Repair. Not only does Air Repair help to repair your AC, we also offer a preventative maintenance service that will help you avoid needing repairs in the first place. However, if you're faced with needing a repair for your AC, we're able to offer you affordable services to ensure you can get the most bang for your buck.
Residential Air Conditioning Installation
In addition to being able to offer AC repair, we're also able to provide residential air conditioning installation. When you've finally given up on your 11 year old air conditioner, it's time to get an air conditioning replacement that's worthy of being in your home. We can help you pick out an air conditioner that's best for your home and will be able to keep your residence cool during the hot months. In addition, we also offer preventative maintenance so you're able to avoid any unnecessary repairs on your AC. Air Repair can help you reduce your utility bills, increase the comfort in your home, and be able to afford our services without facing any huge air conditioning installation bills.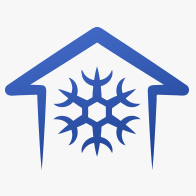 What Air Repair Can Offer You
First, being a smaller business we're able to be at your home when you need us. You don't have to wait for a long time, you don't have to worry about us not showing up, and you don't have to worry about us calling to cancel. We're here for you because one of our most important goals at our company is to make sure our customers are taken care of. In addition, we strive to have an impeccable reputation and without your help, we aren't able to achieve it. With support and services that cater to your needs in an effective manner, we'll help you figure out how to keep your costs down and your home cool and comfortable. To learn more about our residential air conditioning services, take the time to reach out to us.